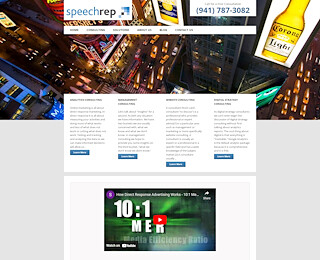 Does Your Addiction Treatment Facility Need Drug Rehab SEO?
If you're interested in filling beds, the answer is a resounding 'yes'. Without SEO prospective clients won't be able to find you in their online search but will instead find your competition and decide they're the right fit for their treatment needs. If you're not already implementing SEO practices to reach your target audience, you're wasting marketing dollars.
Today's drug addiction treatment centers are using Google Local SEO to reach deep into their community in order to connect with addicts and their families searching for treatment. Our marketing pros will show you how to leverage Google Places for your online business profile to help locals find you quickly and easily.
Give us a call to discuss your current marketing campaign and we'll let you know how we can improve your bottom line through effective drug rehab SEO. We know it's all about filling beds, which is why more treatment centers turn to us for solutions to some of their biggest challenges they face today. Our methods can help you rank better on Google, provide a better customer experience on your website, and reach more clients who are looking for the type of addiction treatment you provide.
The truth is that addiction treatment marketing is hard work- and if you're still using in-house resources for marketing purposes, you're wasting valuable advertising dollars you could be spending elsewhere- as well, your time spent in trying to create an effective campaign could be better spent with your patients. We'll free up more of your time and ensure your marketing budget is reaching far enough into the global and local markets to do the most good.
If your current marketing firm is not delivering the kind of results you believe your facility deserves, they may not be using the latest techniques in drug rehab SEO, and it may be costing you. We can fill beds more affordably and more reliably than other marketing firms because we have more than 30 years of expertise to draw from- and a long and growing list of satisfied clients who attest to our abilities.
Give us a call to get connected with us by phone and we'll let you know what we can do to improve your bottom line. You can even start right now by doing a few simple things differently within your facility:
Make sure your admissions staff is answering the phone by the second ring.
Take out Web Page Test and see if your website is registering a good grade.
Build trust in your community by creating a great brand.
Add profiles and pictures of your staff and patients to your website.
Create fresh, dynamic content and upload it consistently.
Let's talk about your budget and objectives. Reach out to our team by calling 888-405-0051 and expect to hear encouraging, inspiring words that will convince you, we can deliver on our promises and fill beds like no other drug rehab SEO firm can.
Drug Rehab Seo
AmericaInRehab
781-222-0000
81 Garfield St. Marblehead, MA 01945
View Larger Map