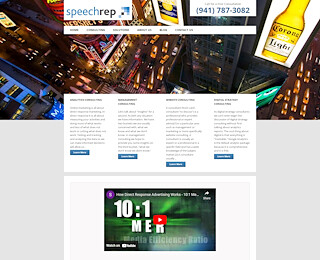 Full-Service Marketing for Rehab Leads
At America in Rehab, we dedicate our marketing expertise to treatment centers looking to generate more high-quality and high-conversion rehab leads. Now more than ever, it's important to have a strategic approach to your online brand and marketing as the vast majority of traffic for any business is now through the Internet.
We understand rehab leads
We always start with an understanding of what kind of rehab leads you're trying to target, or in non-marketing terms who the people are that you're seeking to serve. With a vivid picture in our minds of this population, we're able to design a marketing and branding strategy that will be engaging and supportive for them.
Because here's the truth: rehab leads come from people who need your services. People who have families, friends, jobs, communities. People who are struggling with addiction and people who need help.
That being said, marketing to this group is very different than marketing to sell a new car to someone. We understand this group of people and will help you create your strategy for high conversion.
Some of our marketing services include:
Copy services for online marketing and brandingWebsite design and buildingGoogle Pay Per Click (PPC) AdwordsGoogle Local Search Engine Optimization (SEO) Social Media Online video promotion Treatment lead tracking News management
Knowing what kind of work it will take
Sometimes treatment center owners who are interested in online marketing need a little education about what to expect in terms of what you put in and what you get out. We're here to be honest with you – improving your online marketing definitely takes work and it's true that you do get out what you put in.
Understanding SEO vs PPC Marketing
For what we call organic SEO, it takes at least several months to potentially start seeing an impact from these efforts. This is because organic SEO involves changing and adding to your website in ways that will organically improve your site in Google's search results. Google does not evaluate every single site on the internet on a daily basis to determine what the rankings should be – so this is one reason it takes time.
Google will also recognize if there are major changes made in a short period of time that indicate a non-organic approach to improving your rankings. This is not good for your site. In order to really develop SEO that boosts the authority of your site, it takes time.
For paid ads, this can help bring in new leads within a few months. But it's important to realize the key word here: paid. And the amount you pay will be correlated with the amount you get in.
As said, we use our marketing skills to help treatment centers specifically. We know the ins and outs of rehab treatment center marketing and we've worked with many treatment centers just like yours. Call us today to find out more about what we can do for you!
AmericaInRehab
781-222-0000
81 Garfield St. Marblehead, MA 01945
View Larger Map